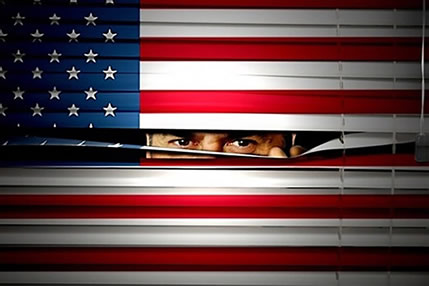 Twitter has gone to the extraordinary steps of warning a number of its key users that they may have been the target of what the social media company believes to be a state-sponsored cyber attack.
Twitter security staff has apparently sent out warnings via email to more than a dozen of these users, all of which contain the same details. The email states: "We believe that these actors (possibly associated with a government) may have been trying to obtain information such as email addresses, IP addresses, and/or phone numbers." The email continues, "At this time, we have no evidence they obtained your account information, but we're actively investigating this matter. We wish we had more we could share, but we don't have any additional information we can provide at this time."
Other Internet companies such as Google and Facebook already have warning systems to alert users who may be targeted by state-sponsored hackers. Google's warnings were introduced in 2012, while Facebook began mailing its own in October of this year.
Twitter's specific warning has sparked criticism from those who received it, however, the company advises users to use ta well known anonymous browser to keep their identity secret in the face of future security breaches. However, users have often complained about Twitter blocking accounts that log in using the service. Users whose accounts are blocked in this way can get them back by verifying with a phone number – of course its these very phone numbers which are one of the pieces of information that Twitter has warned may have been the target of these attacks. This is where a much more secure VPN service could be advise-able. Even data privacy whistler blower Snowden himself proved that he isn't infallible to security settings errors after joining the social network earlier this year. He apparently forgot to turn off his email notifications resulting in hoards of emails bombarding him with messages from new followers.
James Lewis, a cyber security expert at the Centre for Strategic and International Studies in Washington DC, stated that government-backed attackers have far greater resources at their disposal than criminal hacker gangs. The 2014 Sony Entertainment hack crippled the company and revealed the inner workings of the studio.
Google and Twitter are under increasing pressure to ensure the safety of user data following the breakdown of the Safe Harbour agreement, which had protected US and EU data from being spied on, after an EU test case involving Facebook, exposing the flaws in Safe Harbour and its breaches of EU Privacy laws.
The companies that are acting responsibly and going that extra mile protecting their users are Cloud vendors along with Microsoft Azure and Amazon Web Services, who have recently announced UK 'regions', restricting their datacentres to the UK, while Microsoft now offers housing in Germany specifically to take advantage of the more stringent privacy laws in that country.