Setting upyour VPN access on DD-WRT compatible routers.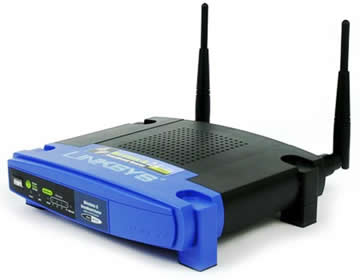 OpenVPN Setup
We strongly recommend this setup when you are creating a VPN connection from any router that has DD-WRT firmware installed.
PPTP Setup
You should only use this setup if your DD-WRT router does not have the option to connect to the VPNUK servers over OpenVPN.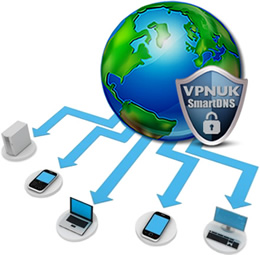 The VPNUK Smart DNS service is a brilliant way to access certain web sites and services including streaming media and social networking services. The VPNUK Smart DNS services works on virtually every kind of system or device, this includes Smart TV's and Games Consoles! You can now bypass the need to log in or even create a VPN connection. In order to connect to the VPNUK Smart DNS service you only have to to make one small edit to the connection settings of the system or device you would like to connect.
IMPORTANT NOTICE: Setting up DD-WRT on a compatible router is not for novice users, this setup does require a certain amount of experience and knowledge of how internal networks operate. It is not possible for VPNUK to assist in the flashing of routers or the installation of DD-WRT firmware. It is also not possible for VPNUK to assist in the setup of the VPNUK service, nor can we be held responsible for damage caused by clients configuring uncompatible routers or flashing incorrect firmware. If you choose to setup your VPNUK connection over DD-WRT we have very limited support available and we are unable to assist remotely or through our Live Help service. Please only install official DD-WRT firmware from the DD-WRT website onto compatible routers. Before you attempt to configure your router please setup an OpenVPN connection on your computer to ensure the account is working.
If you do choose to configure your connection through DD-WRT, please note, that it is still largely unsupported, if you have any problems we will no be able to help you troubleshoot. You should be prepared to lose internet connectivity and be ready and know how to return the router to it's defaults.
Dedicated (Static) IP VPN
PPTP - L2TP - OpenVPN - Smart DNS
Single and Multi user accounts
Unlimited bandwidth and usage
Servers in UK, Italy & USA
Unique static IP address
Only £9.99 per month
Shared (Dynamic) IP VPN
PPTP - L2TP - OpenVPN - Smart DNS
Multi user account for 2 users
Unlimited bandwidth and usage
Unlimited access to 17 countries
Unlimited access to over 100 servers
Dynamic IP assignment
FREE Smart DNS Access
Only £5.99 per month